#1 Ceramic Coating SERVICES
IN DAYTON, OH
Professional Ceramic Coating Dayton OH
If you're tired of washing your car for hours and never getting the results you want, Ceramic Coatings are for you. When you get a Ceramic Coating from ZJ Detailing in the Piqua/Dayton area, You'll wonder why you haven't done it sooner…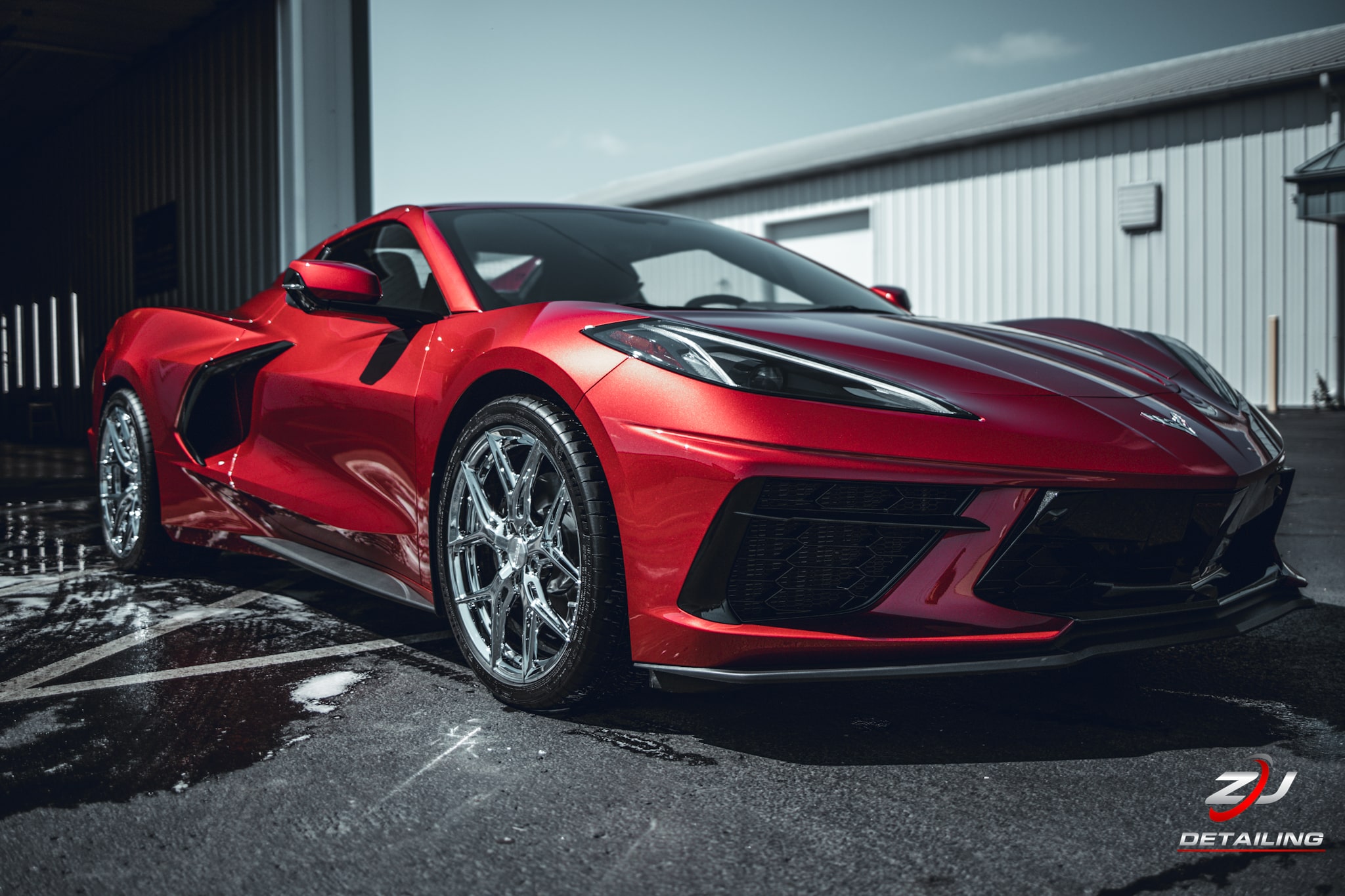 ADD YEARS OF SHINE & PAINT PROTECTION
What is a Ceramic Coating Dayton, OH?
​
Our ceramic coatings are made with high-quality ingredients and are applied using the latest techniques to ensure that your vehicle receives the best possible protection. In addition to protecting your vehicle's paint, our ceramic coatings also offer protection from harmful UV rays and road salt corrosion, helping to prevent rusting and other types of damage. Contact Us to learn more about our paint protection services.
If you're interested in protecting your vehicle's paint with a ceramic coating, contact ZJ Detailing today. We are a System X Certified Installer and can provide you with the best ceramic coating services in the Tri-Cities area.
Benefits of Ceramic Coating
Enhances the look of the paint
When we apply our Ceramic Coatings it will give your vehicle a gloss that you won't believe.
Additional layer of protection from elements
Ceramic Coatings protect your vehicle from being damaged by bird droppings, tar, tree sap & corrosion from salty road conditions
Car stays cleaner for longer
The Ceramic Coatings we offer have self cleaning properties which will allow dirt to roll off the paint much easier, keeping your vehicle cleaner for longer periods of time.
When a Ceramic Coating is applied by a professional like ZJ Detailing. We can guarantee they are going to last a full lifetime of the coating, we offer 1 – 9 year Ceramic Coatings.
No waxing or sealing for the life of the coating
When our ceramic coatings are applied to your paint it creates a powerful bond which cannot be washed away.
Makes removing bugs a breeze
We all know the pain of trying to remove bugs that have been baked on your vehicle's paint. Ceramic Coatings are here help you avoid that, Bugs are going to be easy to remove.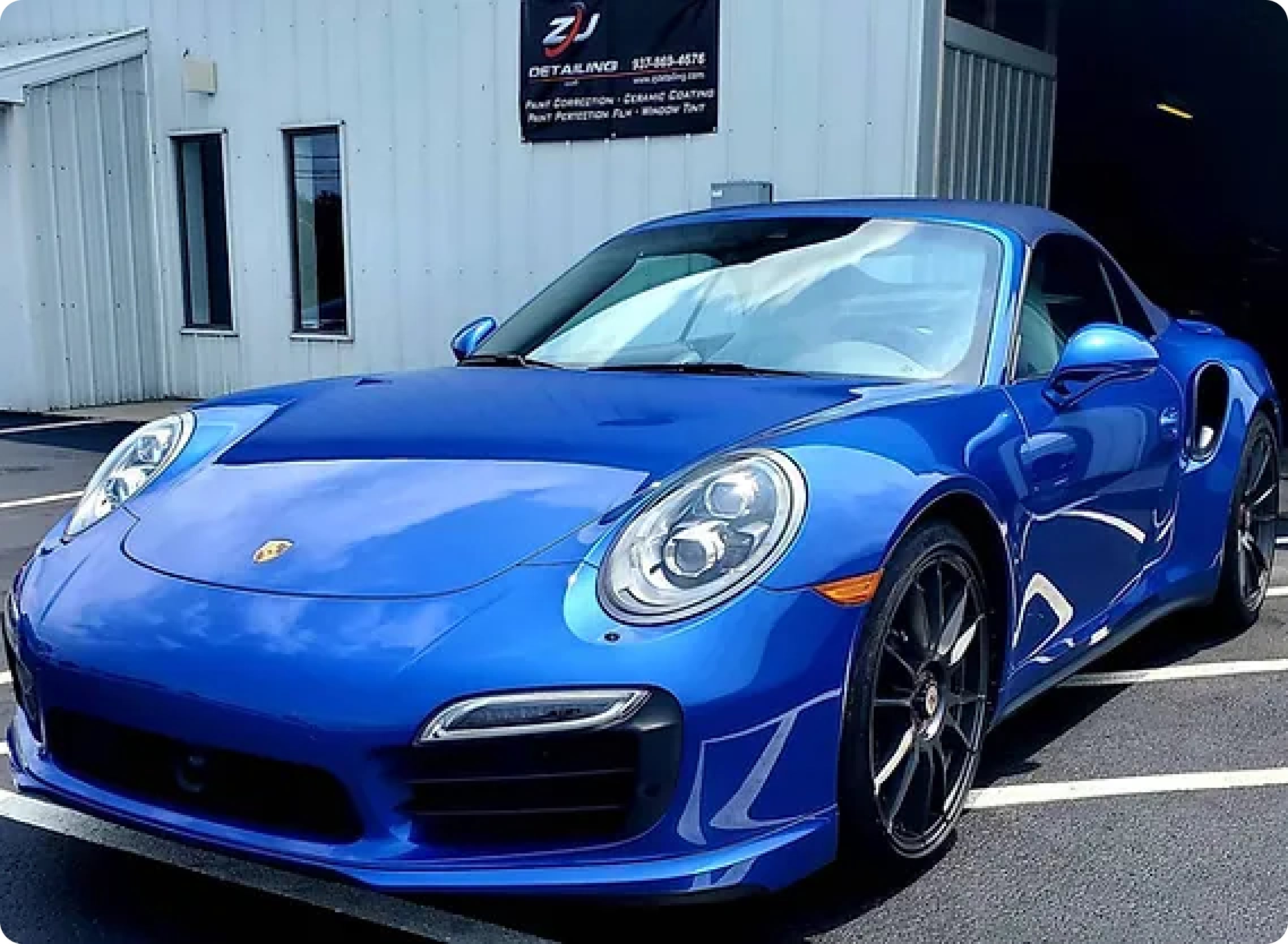 Executive Ceramic Coating
Full 2 Stage Paint Correction (85-95% scratch removal guaranteed.)
Wheels taken off, deep cleaned, inner barrel and faces of rims coated with Wheel coating
All Glass Ceramic Coated with System X Glass
Headlights Ceramic Coated
Engine Bay Cleaned and Shined
Full interior detail
1 layer of our in house 9 year ceramic coating application
Reported to Car Fax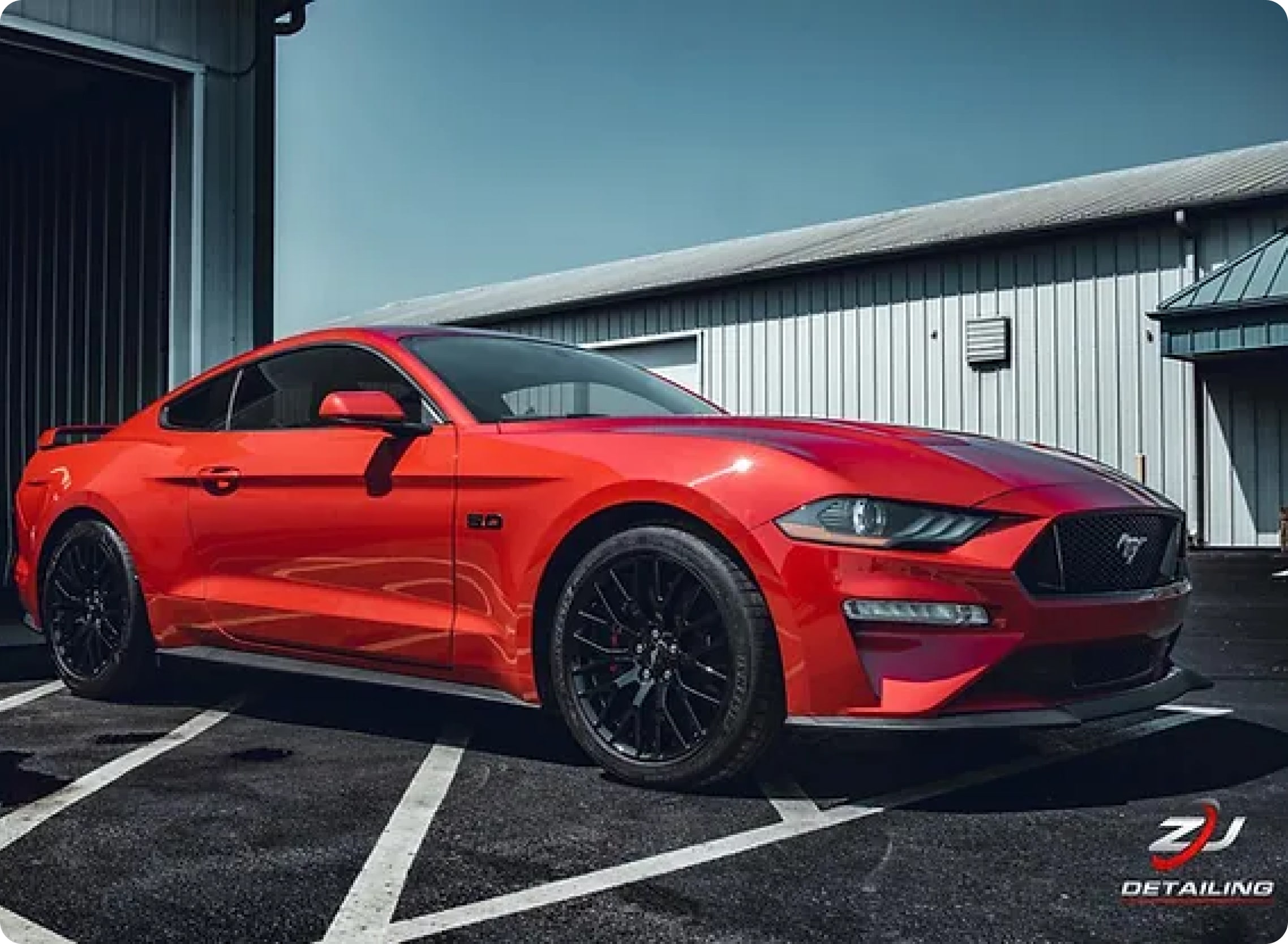 9/10 customers choose this package*
Full 2 Stage Paint Correction (85-95% scratch removal guaranteed.)
Wheels Faces Ceramic Coated
Windshield Glass Ceramic Coated with System X Glass
Headlights Ceramic Coated
1 layer our in house 9 year ceramic coating application
Reported to Car Fax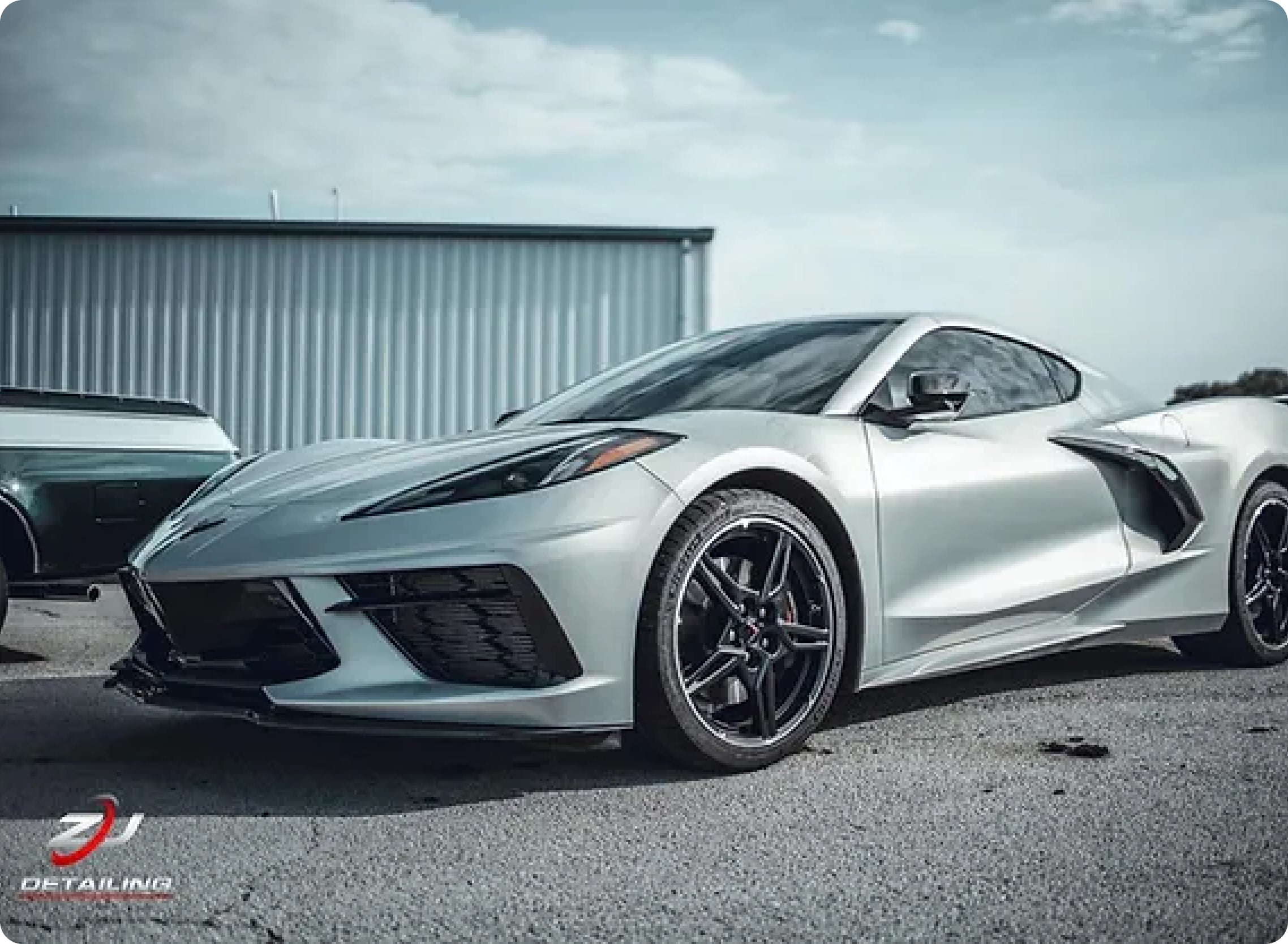 Full one step correction (65-75% Scratch Removal)
Rims and tires cleaned
Wheel Faces Ceramic Coated with wheel ceramic coating
Headlight Ceramic Coating
Windshield Ceramic Coating
5 Year Ceramic Coating Application
Reported to Car Fax
Enhancement Polish (55-65% Scratch Removal)
Engine Bay Cleaned
2 year Ceramic Coating
Rims and tires cleaned
Tires shined
Reported to Car Fax
FREQUENT COATING QUESTIONS & ANSWERS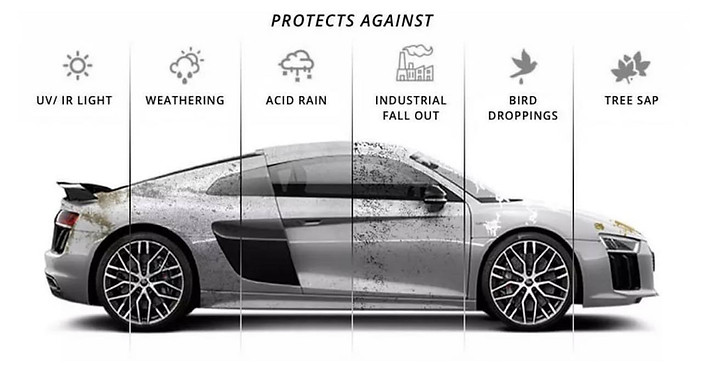 How much does ceramic coating cost in Dayton?
The cost of a ceramic coating ranges from $659 – $2000+ depending on two factors. How much paint correction is required & how much durability is desired. Also, the larger the vehicle the more the price goes up since there is more surface area to polish & coat.
What Is Ceramic Coating?
Ceramic coating is a type of automotive paint protection that is applied in a liquid form and cures to form a hard, protective layer on top of the paint. This layer is made up of nanoscopic ceramic particles that are incredibly durable and resistant to scratches, chips, and other types of damage.
What are the benefits of ceramic coating?
One of the main benefits of ceramic coating is its longevity. Unlike traditional waxes and sealants, which need to be reapplied regularly, ceramic coating can last for several years with proper maintenance. This makes it a cost-effective way to protect your vehicle's paint and preserve its value. Plus will cut your cleaning time in half!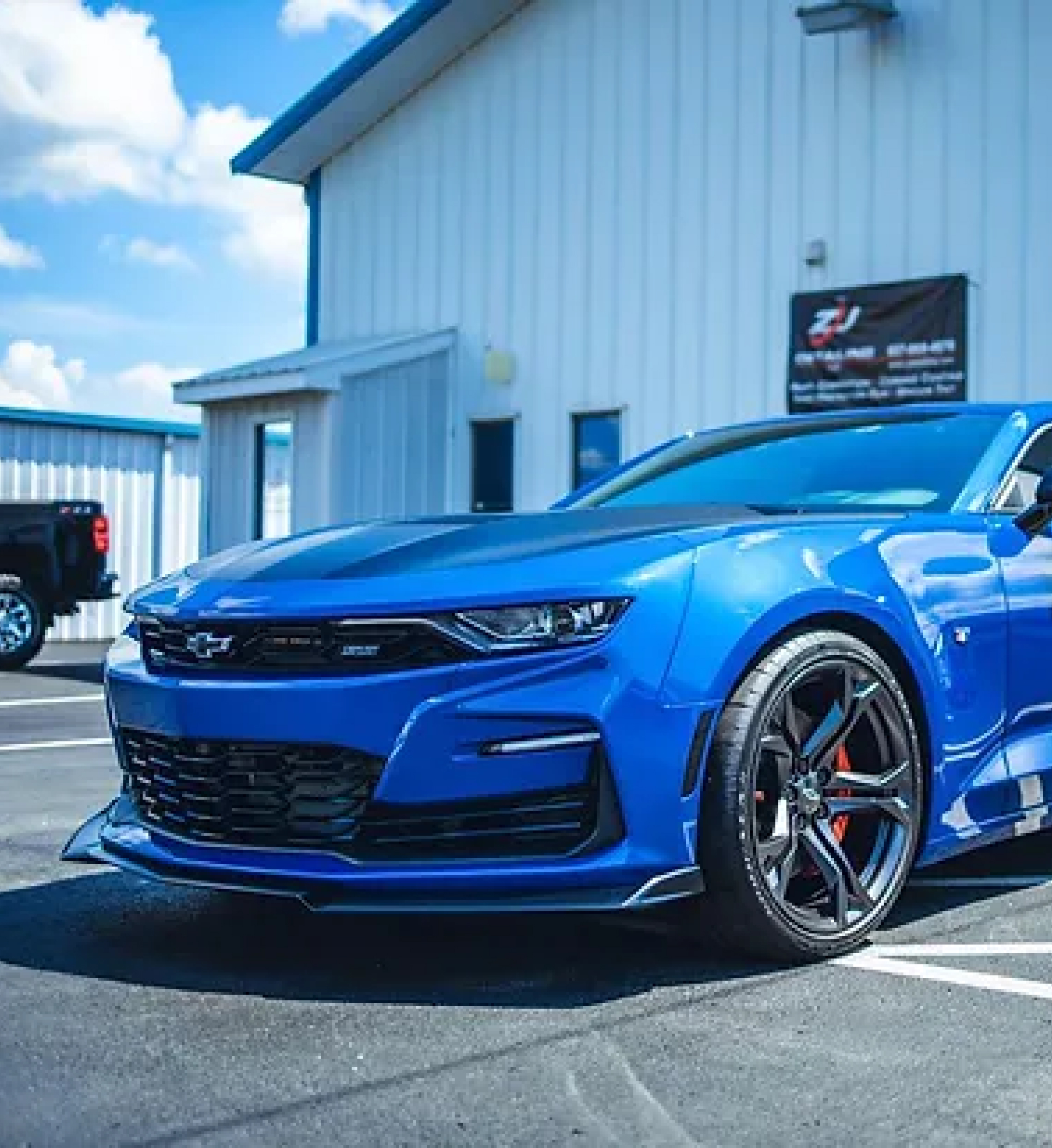 The Benefits of Having a Ceramic Coated Vehicle
Low maintenance and last for years.
Ceramic coating Dayton OH provides superior protection against corrosion, acid rain, bug splatter, and more.
This coat strengthens your car's exterior with Native SBC (Self-Bonding Ceramic) technology, like a bulletproof vest for your vehicle.
These are far more effective than waxes or paint sealants. Ceramic goes all the way through your clear coat and binds to it, whereas waxes sit on top of the finish and they slide off after a few washes.
This also provides hydrophobic properties for your vehicle's exterior. This means water beads and rolls right off the finish. Ceramic Coating also helps you maintain your exterior by keeping it clean and dirt-free for more extended periods.
Car detailing Dayton OH promotes high-quality services, quality customer service, and competitive rates.
Turn heads with a flawless finish every time you take a drive. Our experts can make a massive difference in the look of your vehicle with absolute perfection- and it doesn't have to cost an arm and a leg!
*For more benefits on protecting your vehicle, head over to our Paint Protection Film Dayton OH service page. Utilizing both of these services together will certainly give your ride ultimate protection!*
You can either fill out the form below and we'll contact you right away or Call Us: