What is a Ceramic Coating and do you need it?
Ceramic Coatings are a tough & durable layer on top of your paint. This treatment is created by applying a protective coat of nano-ceramic particles to the surface of the vehicle. When installed by a professional such as ZJ Detailing. This coating will protect your vehicle from some of the harsh elements the road has to throw at it. What exactly is it protecting? Your vehicles fragile clear coat…
We can also apply ceramic coatings on the leather, trim, plastics, rims and glass of your vehicle. *

Automotive Paint Systems
Your vehicles paint is made up of 3 layers, your Primer, Base Color and your clear coat Layer. The combination of all 3 of these is what gives your vehicle that awesome look, but there's only one layer holding it all together… That layer is your clear coat.
The clear coat layer of your paint is usually thinner than a piece of paper. This is also the layer that will take all of the beating the elements and roads have to throw at it. It Is necessary to protect this layer from everything possible as it is quite fragile when it comes to everyday use.
Why do I need to protect my vehicle with Ceramic Coatings?
The paint on new vehicles is getting thinner and thinner the newer they are. ZJ Detailing deals with primarily brand new vehicles so we can see this first hand. We use a tool called a Paint Depth Gauge to measure the paint, we typically want to see anywhere from 5-7 mils of paint (This means we can safely polish the paint).
Almost every single brand new vehicle we have seen in the shop has been far below this level, We just had a 2022 GMC 2500 in the shop with 2.4mils of paint… This is enough to very lightly polish the surface one time.
This paint is getting so thin that is absolutely necessary to protect it with a long term protection like a Ceramic Coating or Paint Protection Film (PPF).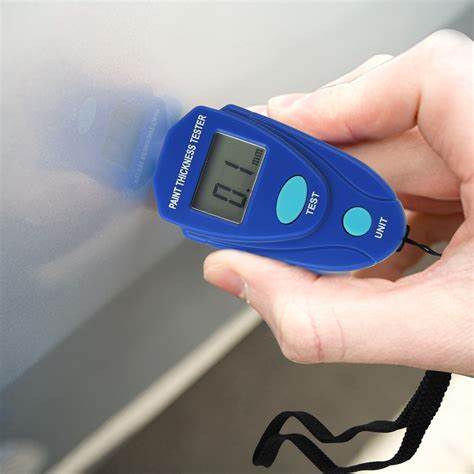 How will a Ceramic Coating Dayton OH help me?
Ceramic Coatings are an ultra durable alternative to wax's. When a ceramic coating is installed by a professional such as ZJ Detailing, this coating can last years compared to a wax which will only last a few months max.
Main Benefits of Ceramic Coatings in Troy OH
Enhances the look of the Paint – When we apply our Ceramic Coatings it will give your vehicle a gloss that you won't believe. You will be amazed that everytime you wash your vehicle the shine stays!
Additional layer of protection from the nasty Ohio elements – Ceramic Coatings protect your vehicle from being damaged by bird droppings, tar, tree sap & corrosion from salty road conditions
Your car will stay cleaner for longer – We all know that feeling of driving around in a fresh clean car, the feeling of being on top of the world. The Ceramic Coatings have self cleaning properties which will allow dirt to roll off the paint much easier, keeping your vehicle cleaner for longer periods of time.
YEARS of protection – When a Ceramic Coating is applied by a professional like ZJ Detailing. We can guarantee they are going to last a full lifetime of the coating, we offer 1 – 9 year Ceramic Coatings (Depending on what Ceramic Coating package you go with).
Makes removing bugs a breeze – We all know the pain of trying to remove bugs that have been baked on your vehicle's paint. Ceramic Coatings are here help you avoid that, Bugs are going to be easy to remove.

When should I get a Ceramic Coating?
We always recommend getting Ceramic Coatings as soon as you get your vehicle. This will prevent any damage from happening and will help protect your vehicles paint while it is still fresh.
In the paragraphs before we expressed the thin amount of clear coat on new vehicles. This is also another reason why you should get it protected right away. If you choose not to after a year, we may have to perform more Paint Correction due to the vehicle having more scratches, which will put us at risk Burning Through the clear coat.
Why Choose ZJ Detailing?
When you come to ZJ Detailing, you are dealing with a shop that is not going to out source work to a low quality vendor. We do all of our PPF, Window Tint and Ceramic Coating installations in house and your vehicle is safe with us the entire time we work on it. We will be installing exactly what you need to protect your brand new vehicle and keep it looking new using our industry leading cutting machine, custom Paint Protection Film patterns and the most professional Ceramic Coating Install in Mid-Ohio.
Its our mission at ZJ Detailing to deliver a true 1-of-1 experience for ceramic coating dayton oh and surrounding areas. The moment you call us, we will be there for you every step of the way, ensuring that your needs are met and your expectations are exceeded. ZJ's understands how important your vehicle is to you, so our team members are always giving it their all to provide extremely high quality & treat you with kindness.
We consider everyone that steps in that door a part of the ZJ Detailing Family whether they purchase a service or not we treat everybody like family at ZJ Detailing.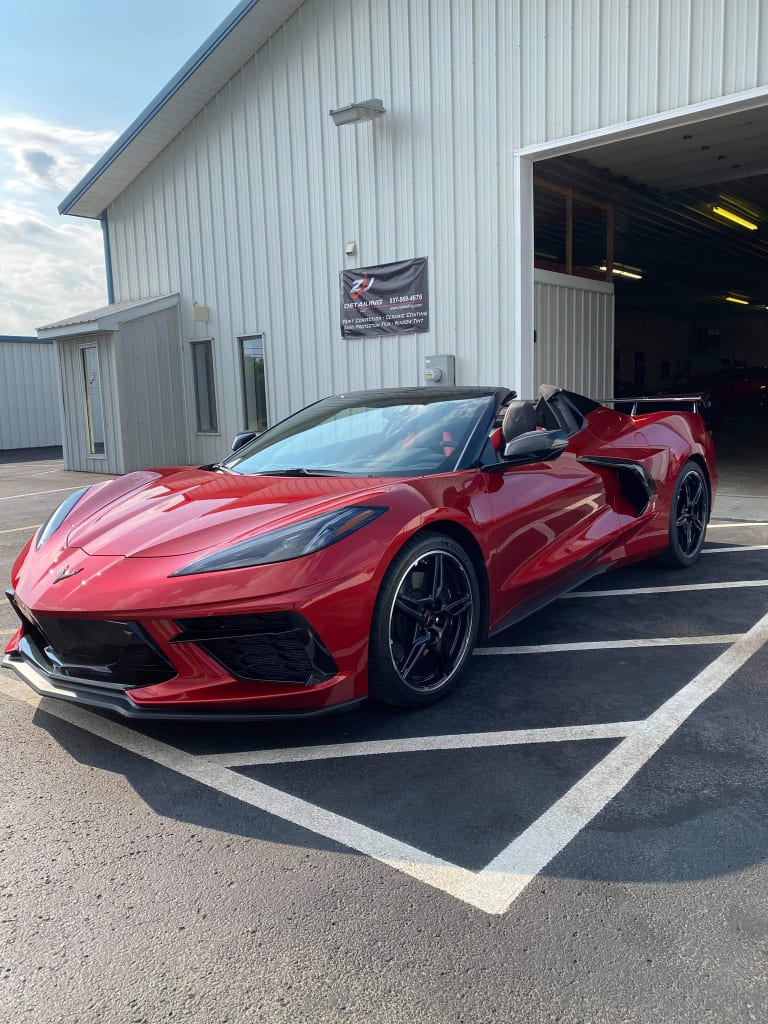 Ohios top automotive paint protection film, ceramic coating & window tinting company in Dayton, Centerville, Beavercreek, Fairborn, Springfield, Springboro, Kettering, Bellbrook, Xenia, Troy, Urbana, Piqua, Lima, Greenville, Saint Marys, Wapakoneta